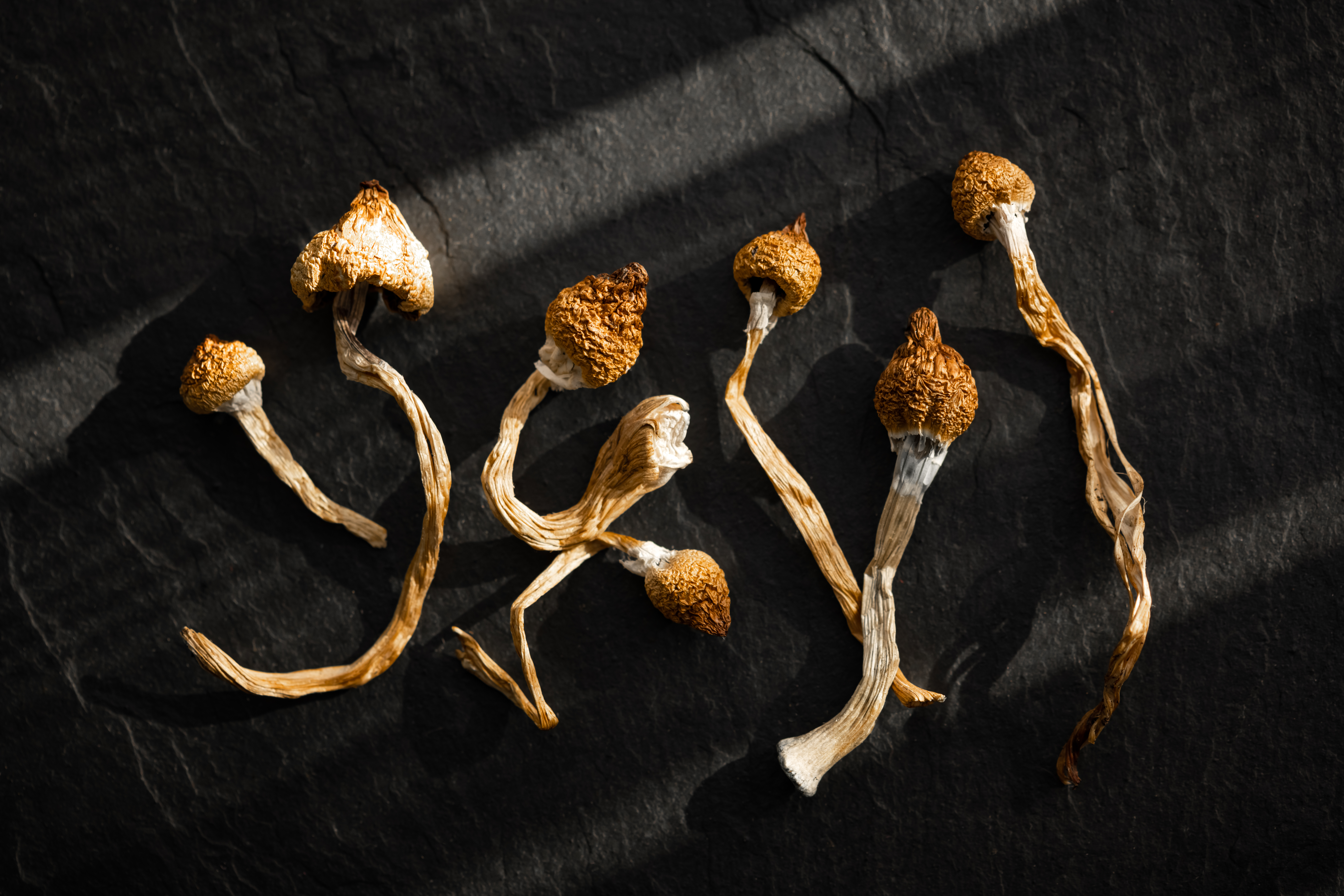 Psilocybin, a naturally occurring compound found in certain species of mushrooms, has gained attention in recent years for its potential therapeutic benefits. When ingested, psilocybin is converted into another compound called "Psilocin", which interacts with serotonin receptors in the brain. This interaction leads to altered perception, enhanced introspection, and a profound sense of connectedness. Research suggests that psilocybin may hold promise in the treatment of various mental health conditions, such as depression, anxiety, and PTSD.
Studies have shown that it can help individuals experience a sense of emotional openness, facilitate introspection, and promote positive changes in mood and behaviour. Furthermore, psilocybin-assisted therapy has been reported to foster personal insights, increase well-being, and promote spiritual experiences.
Dosing Guidelines & Effects
The effects of psilocybin can vary depending on the dosage taken. It's important to note that individual responses to psilocybin can differ, and experiences can be influenced by various factors, including set (mindset) and setting (environment).
Here are some general guidelines for different amounts of psilocybin:
It's important to emphasize that the effects of psilocybin can vary widely between individuals and are heavily influenced by mindset, environment, and the individual's emotional state. Additionally, the above dosage ranges are general and can differ based on the potency of the mushroom or psilocybin product being consumed. For safe and meaningful experience, it is advisable to approach psilocybin use with caution, proper preparation, and in a controlled setting.
More About Micro-Dosing
Micro-dosing psilocybin involves taking very small, sub-perceptual doses of the compound to experience subtle effects without inducing a full psychedelic experience. While there is no universally agreed-upon micro-dosing regimen, here are som general guidelines:
Remember, micro-dosing psilocybin is a self-experimentation process, and individual experiences can vary. It is crucial to approach it with canon, respect the substance, and prioritize your safety and well-being.